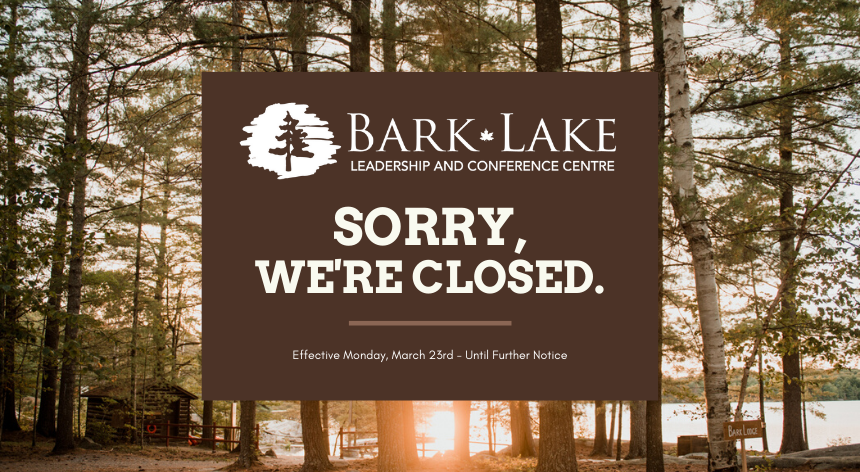 COVID-19 Update
COVID-19 Update:
Bark Lake Leadership and Conference Centre will be temporarily shutting down all regular operations and on-site access to all Guests, Members of the Public, and Staff Members effective Monday, March 23rd until further notice. Due to of the serious impact of the virus posing safety risks to our community, and the recommendation by both Provincial and Federal governments to either work from home or cease all but essential operations, Bark Lake feels that it is imperative to take every necessary caution to attend to the immediate health concerns of our Staff and Guests alike. Safety is our top priority.
We would like to take this opportunity to thank all of our Guests, Patrons, Staff Members and Friends for their continued support, and that we will be prepared to re-open as soon as safely possible. We appreciate all of the support that we have gotten during the last few weeks, and we will be informing our Guests and Business Partners of any updates that we receive regarding the status of reinstating regular business operations.
If you require assistance – please contact Joy@barklake.com
Thank you again, and we look forward to seeing you all again as soon as possible.